Although our school buildings are temporarily closed for most of our pupils during the national lockdowns, our teachers continue to work hard to create meaningful learning experiences for pupils of all ages. Download the documents below to find out more about our remote learning plans, as well as our Remote Enrichment Programme designed to extend pupils learning beyond their studies.
HCJS Learning at Home for Reception to Year 6
HCS Remote Learning Plan 2021 for Years 7 to 13
You can also get a taste of remote learning in our weekly newsletters here:
HCJS at Home for Junior School news
HCS at Home for Senior and Sixth Form news
Awesome remote learning, impressed that you have kept Year 11s and Year 13s going as well...although no exams, they will benefit from the independent learning skills they will develop that will help them with A-Levels and university.
Watch the videos below to hear our Headmaster and Head of the Junior School introducing pupils to their first day of remote learning in March.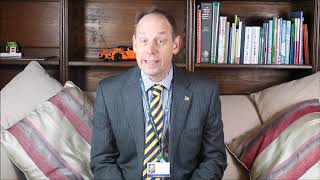 Admissions
Although we are currently not able to hold our usual open events, we are more than happy to send a prospectus or set up a personal meeting with Mr Smith, Headmaster or Mr Wright, the Head of the Junior School. Please use the buttons below to contact us or request a prospectus.